Super PAC-Kits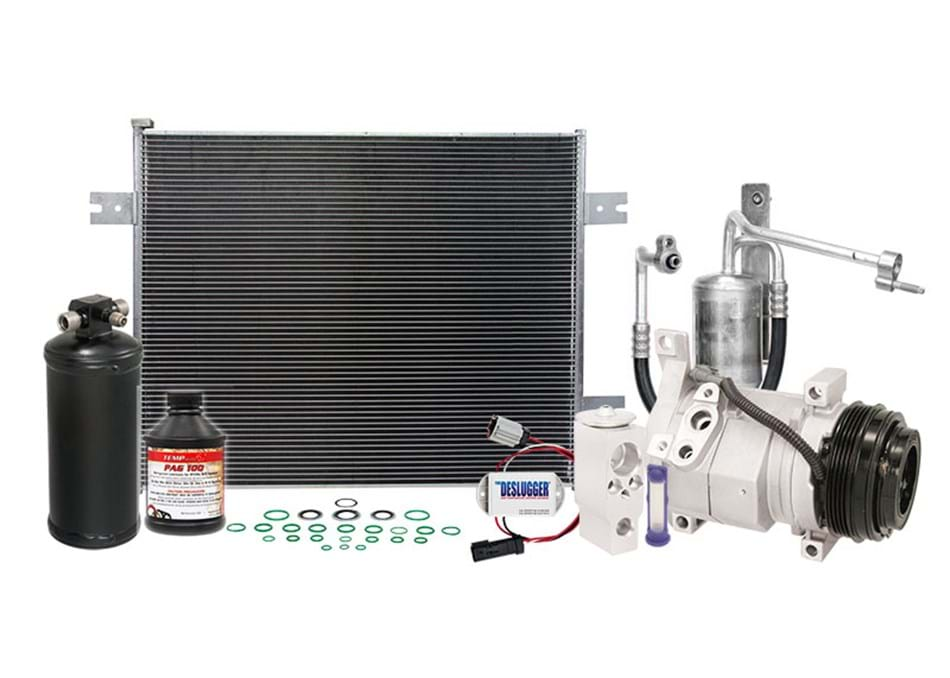 To help ensure our customers enjoy successful A/C repair, we are pleased to announce an expanded offering to the PAC-Kit program, Super PAC-Kits. Customers now have the opportunity to include the following key components as part of their A/C kit, providing an easy way get everything needed for a complete A/C repair in one convenient package.
Condenser
O-Ring & Gasket Kit
Hoses with non-flushable muffler
Refrigerant Filter
Deslugger
Super PAC-Kits are supported with an inventory and sales analysis tool similar to the PAC-Kit program. 
Summary Kit Types
7,229 Total Reman Kits
6902 Total New Kits
356 Total Premium Kits
Part Types
1,040 Reman Compressors
1,019 New Compressors
20 Premium Compressors
639 Accumulators / Filter Driers
578 Expansion Devices Front and Rear
902 Condensers
14 O-Ring and Gasket Kits
6 Refrigerant Filters
528 Hose with Non-Flushable Muffler
4 DeSluggers
1 Flush
5 Oils